Protect your freshwater by restoring a natural shoreline
We want to help you improve your lake, river, or tributary's water quality by reducing run-off and attracting wildlife like butterflies and frogs.
How it works
Plan

We visit your site and work with you to create a custom plan suited to your shoreline and your aesthetics.

Plant

Plants go in the ground in the Spring or Fall. We work with sponsors to subsidize the costs!

Transform

Our shorelines are designed to need minimal maintenance. Over the next few years, you'll see your shoreline transform!
Interested? We have funding for Southern Ontario! Contact us
Discover beautiful native plants!
We work with you to choose plants you will love. Native plants require less maintenance, and are loved by butterflies and other animals. You can get started by exploring our plant database and saving your favourites.
Visit the plant database
Shoreline re-naturalization starter kit now available!
Each kit includes: a free site visit & customized planting plan; 50 native plants including bare root and potted plants and wildflowers; 45 coconut fibres, mulch, & tree guards (as needed); and a Plant Care Guide, Habitat Creation Guide, and Wildflower Garden Guide.
Contact us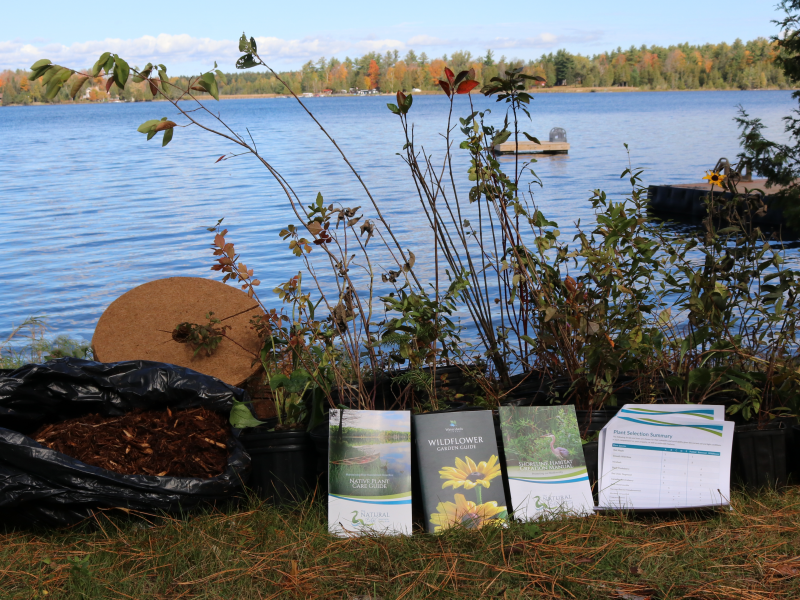 314

Participating properties

76,789

Native trees, shrubs, and wildflowers planted

162,623.17

Square meters of shoreline restored
We plan the project together
Our App means that we can make the plan together. You get the final say on everything, from where you put your water access, to plant height, to plant choice. We want you to love your shoreline!
Let us know you're interested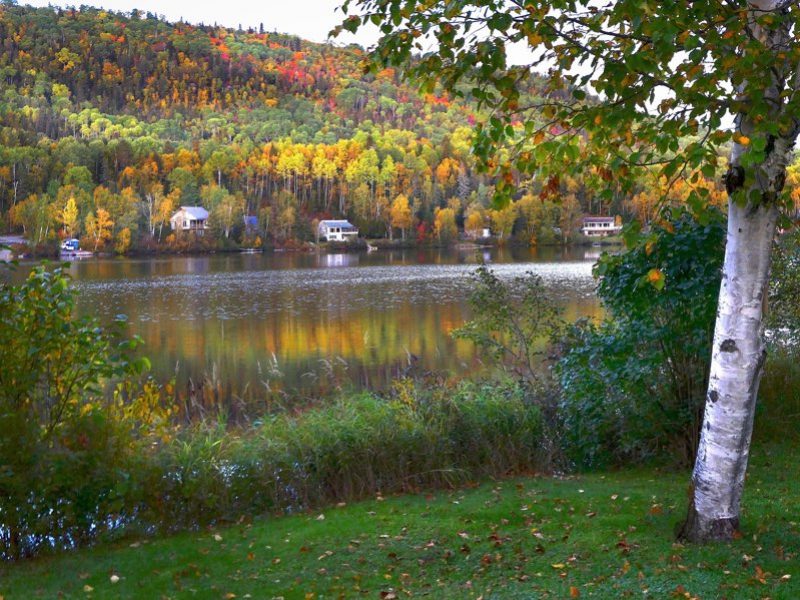 Why are shorelines important?
Throughout their lifetimes, over 90% of aquatic species use shorelines at some point in their life for food, shelter, breeding, and rearing areas. Shorelines also protect your property from erosion, and prevent harmful substances getting into your lake. The less human effects, the less likely you get algae blooms too.
Some shorelines that have restored their "natural edge"!