Protect your freshwater by restoring a natural shoreline
We want to help you improve your lake, river, or tributary's water quality and climate change resilience by reducing run-off and attracting wildlife like butterflies and frogs.
How it works
Plan

We visit your site and work with you to create a custom plan suited to your shoreline and your aesthetics.

Plant

Plants go in the ground in the Spring or Fall. We work with sponsors to subsidize the costs!

Transform

Our shorelines are designed to need minimal maintenance. Over the next few years, you'll see your shoreline transform!
Interested in taking local action for your freshwater? Contact us
Why are shorelines important?
Shorelines are vital habitat. Throughout their lifetimes, over 90% of aquatic species use shorelines for food, shelter, breeding, and rearing areas. Protect your shoreline with native plants that are the best adapted to your region in Canada. Native plants help protect your property from erosion, reduce flood water damage, and improve water quality to enhance your shoreline's resilience against climate change impacts.
We work with partners across Canada
We have built the Natural Edge program with small grassroots groups in mind, and want to partner with organizations across Canada to restore shoreline and agricultural buffers in your region. We provide your group with the tools and information you need to deliver the program in your community, including our Natural Edge App, Canada-wide Native Plant Database, private online Admin system, and all necessary program materials.
Meet our partners
440+

Participating properties

104,000+

Native trees, shrubs, and wildflowers planted

216,000+

Square meters of shoreline restored
How you can transform your shoreline
Concerned individuals like you are restoring their shorelines using the Natural Edge program's nature-based solutions. No matter the size of your shoreline, you can make an impact today for your freshwater and the wildlife that call it home. See why 91% of past participants and partner groups are satisfied with their participation in the Natural Edge program.
See what others are saying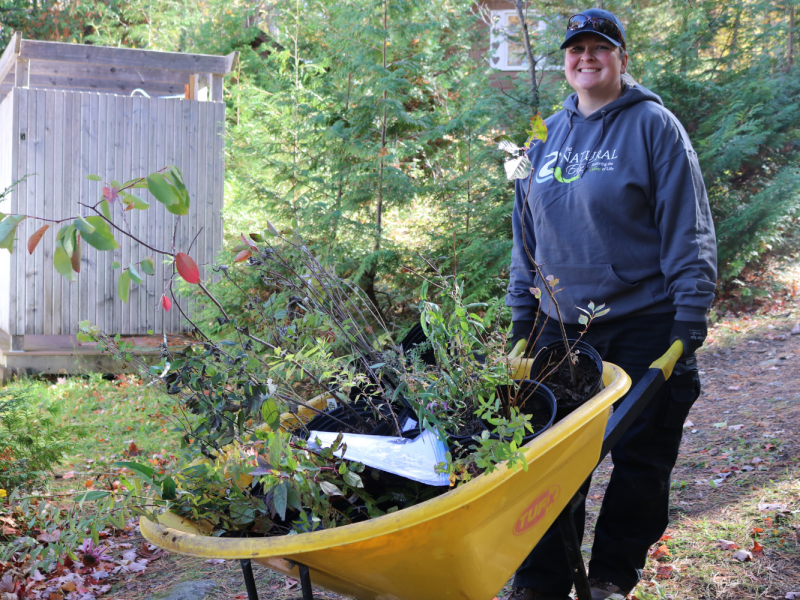 Why is the Natural Edge right for me?
Our program eliminates identified barriers for people to restore their shorelines using nature-based solutions. While 98% of property owners were very concerned about their impacts on the natural environment, only 26% felt confident to carry-out restoration efforts on their own. This is where the Natural Edge program comes in.
How it works
Some shorelines that have restored their "natural edge"!