Step 1
Discover beautiful native plants
Native plants require less maintenance, and are loved by butterflies, bees, and other animals. You can get started by exploring our plant database and saving your favourites that are best suited for your shoreline property. Please note that this list may contain some plants that are not sold in your region.
Visit the plant database
Step 2
See if we can plant in your region
We are growing, but we're not everywhere in Canada... yet! Get in touch to see if we can help or connect you with one of our partners in your region. We work with local partners to help make your project a success. If your organization would like to learn more about being a partner, please let us know!
Meet our partners
Step 3
We plan the project together
Get in touch with us to schedule your site visit. We will walk your shoreline with you to discuss any concerns you have, as well as make recommendations on how you can make improvements. If planting is recommended and wanted, we can create a planting plan with you on site. With your input we will choose appropriate plants based on your land characteristics and height preference, and let you place them where you like. Because we do everything on site using an iPad, you're with us making key decisions. So long as we can find an internet connection, we can go through paperwork on the spot, and we can send you a link to complete any final pieces. We're making it as easy as possible!
Step 4
Get Planting
We offer subsidized rates for shoreline property owners. Get in touch with us to see what you're eligible for based on your location. Let us guide you in creating a beautiful and healthy shoreline, as well as take care of ordering all plants and materials.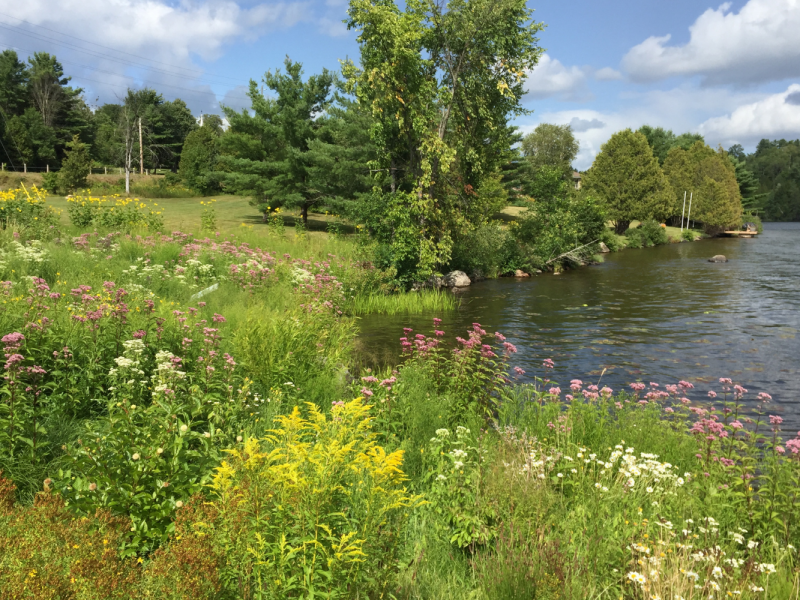 Step 5
Watch your shoreline make a difference.
We know that natural shorelines are the best protection for your water quality and our changing climate. It stabilizes soil and slows down nutrients and other run-off from artificially aging your freshwater. Plus, most wildlife spend a portion of their life in this area... it's why we call it the ribbon of life! When you naturalize your shoreline, you're making a future for our delicate waterbodies. After a few years, your shoreline will be full of beautiful plants made for your region! It's the most important thing you can do for your freshwater!
Meet others who are leading change